Working within complex and highly-pressurised environments, ensuring a safe and successful outcome to projects often depends upon having suitably qualified and experienced health and safety professionals on hand from day one.
Having spent many years working for both consultancies and clients, our top-level consultants ensure best practice is entrenched within your operations, identifying practical, robust control measures that achieve significant mitigation in on-site risk.
Whilst our team are understandably committed to ensuring absolute safety and compliance within our own workforce, thanks to vast experience helping to deliver projects with multiple stakeholders, they're also ideally placed to support a range of other parties including our clients, the public and our supply chain.
Put simply, there is nothing more important to us than the health, safety and wellbeing of all those involved in our projects."
Where necessary, we actively embed our people within our clients' teams, placing ourselves at the heart of their operations and giving them the benefit of our in-depth regulatory, legal and industry-specific knowledge. Working so closely with our clients, we're ideally placed to support them throughout the full life-cycle of their projects, removing confusion, streamlining processes and providing much-needed, practical assistance in the process.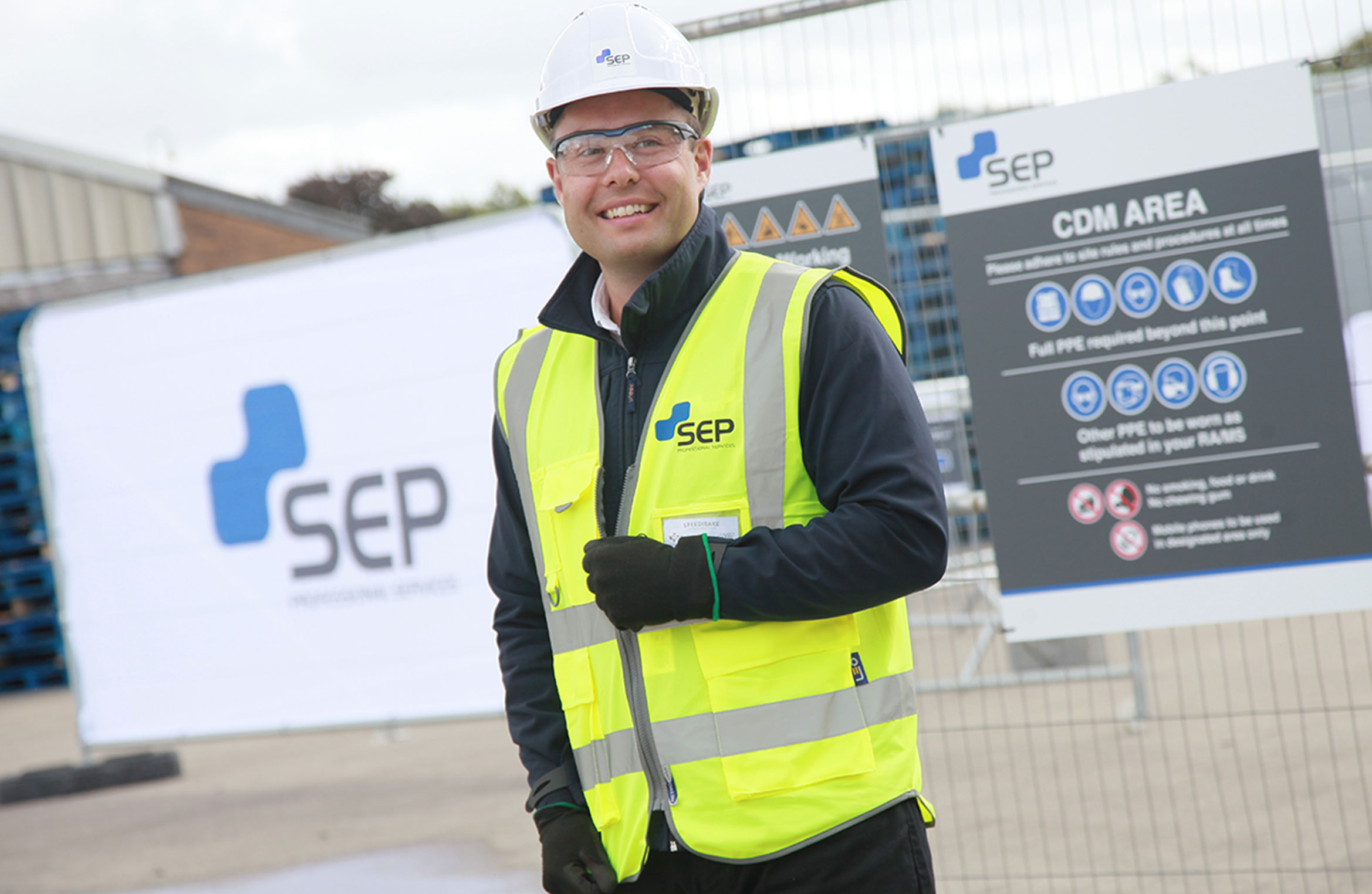 Working directly with our clients or in partnership with our in-house construction management professionals, we bring decades of practical experience to the application of health and safety within complex environments. Taking a firm but uniquely tailored approach to each project, we ensure work is carried out safely and in accordance with with legislation and regulations, without losing focus upon programme and expenditure.
Excellence as Standard
Placing excellence at the heart of everything we do, it's no wonder that SEP Professional Services has continuously maintained certification to the following internal management systems…
IS045001 (Health and Safety)
ISO14001 (Environmental)
ISO9001 (Quality)
Interested?
To learn more about our approach to health and safety and how we could add value to your projects, why not get in touch? A member of our team will be happy to help.